As agreed with the Luxembourgish Ministry of Culture, we have been asked to identify industrial halls and sites that are worth protection and suited for further creative use.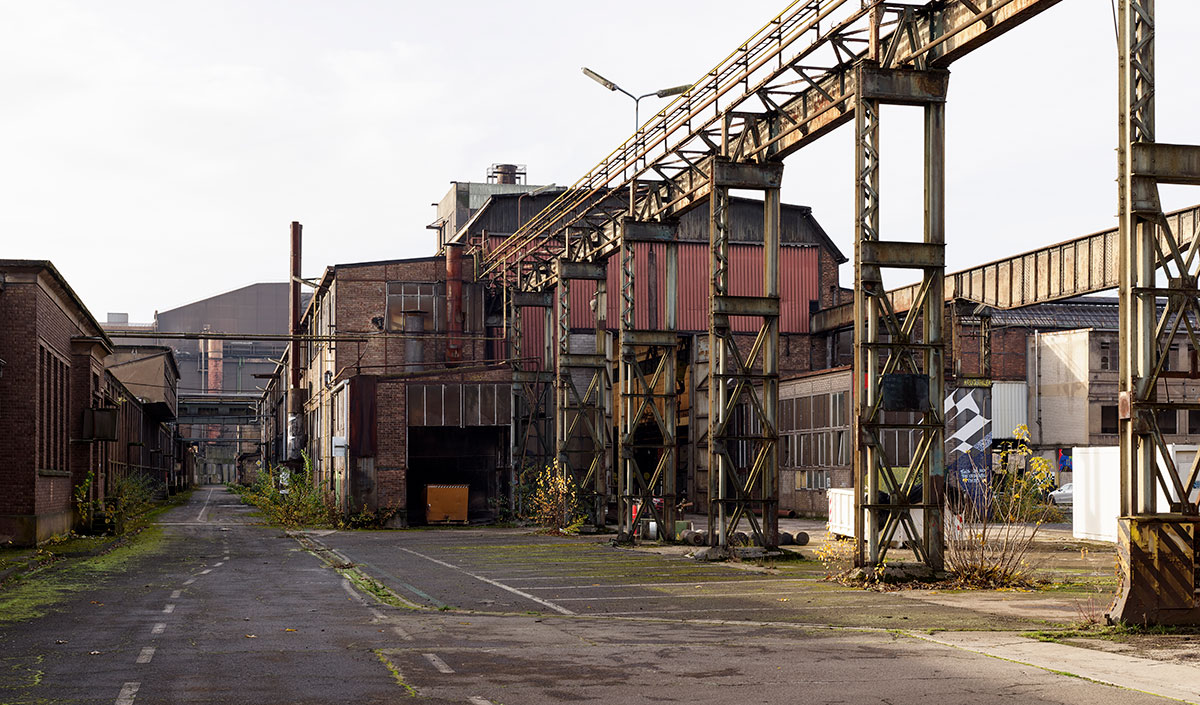 The Handwierkergaass of the former Esch-Schifflange site © Romain Girtgen
Our working group AllHallz was set up to develop concrete proposals and demands for the preservation and adaptive re-use of historically significant industrial heritage sites in Luxembourg.
Keeseminnen (former ore accumulators) on the Terres Rouges site © Robert Glod
Members of this group meet internally once a month and coordinate regular external meetings with relevant parties such as the Service des sites et monuments nationaux (SSMN) and the respective ministers.
Gas line at the former Esch-Schifflange site © Romain Girtgen