Welcome to the first special summer edition of the Minett Mash-up Podcast!
This month, our crew invited not one but two local guests to join us for an early morning chat at a beautiful location within the Minett UNESCO Biosphere reserve. It was also our first time recording in front of a live audience, and we took part in a guided hike through the protected nature reserve. Topics we discussed varied from architecture, the Minett landscape and its industrial heritage, natural phenomenons, and the uniqueness of our chosen recording site.
Our Minett Location of the month:
Platform of the Artwork Heure Bleue, created by artist Dimitri Mallet and the architect Sergio Carvalho, in the Ellergronn Nature and Forest Centre (Google Maps : 49°28'25.8″N 5°58'31.7″E)
About our guests:
Sergio Carvalho is an architect. He studied in Milan and Brussels and is currently a partner in the architectural studio 2001. Already during his studies he was interested in scenography, museography and sustainable building. These 3 interests helped him to realise the "Heure Bleue" art project, which he created together with the artist Dimitri Mallet.
Pol Zimmermann is a forest ranger and runs the Ellergronn Nature Conservation Centre, where hundreds of school classes are introduced to nature conservation and environmental protection each year. Pol is a true "Minettsdapp" who moved back to the south after his education at the Lycée Technique Agricole in Ettelbruck. He has worked in Esch for 8 years, and he looks after the state forests, the forests of the City of Esch and some forest areas of Arcelor-Mittal.
Top things we chatted about in this episode:
And we're off with an early start this time!
Sun rise over our location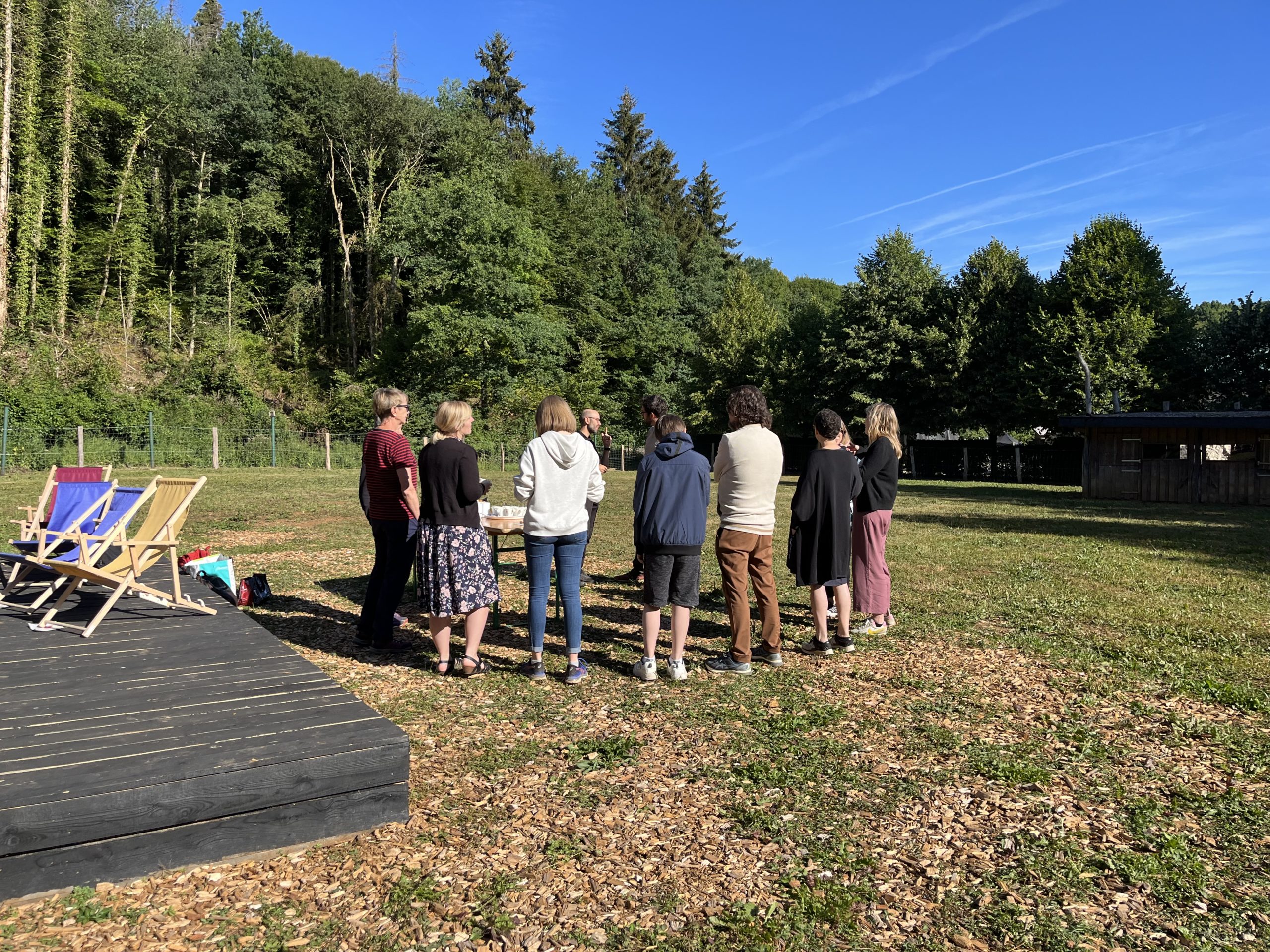 Quick coffee break
It's quiz time! - This time with a live audience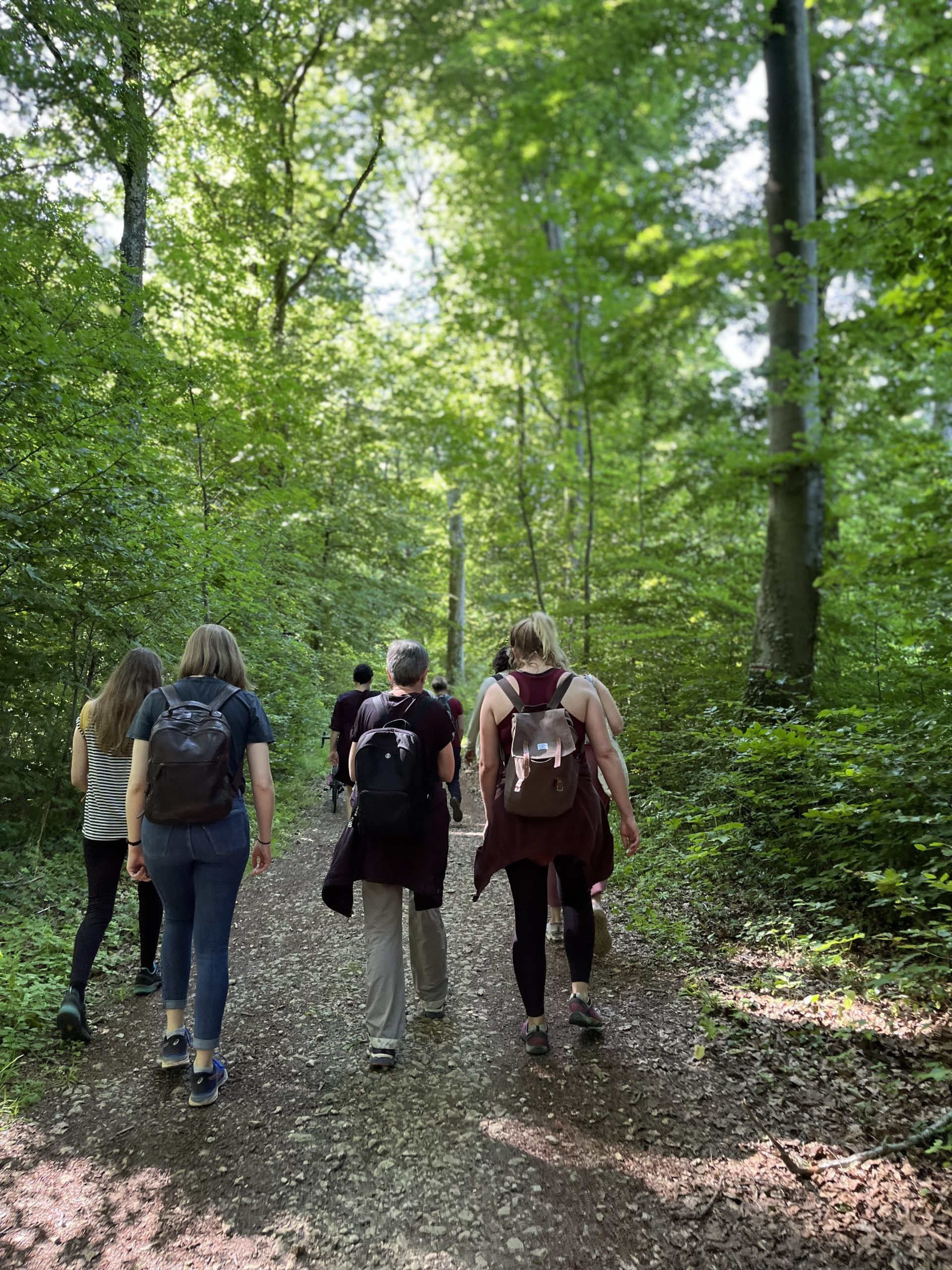 And we're off for our guided hike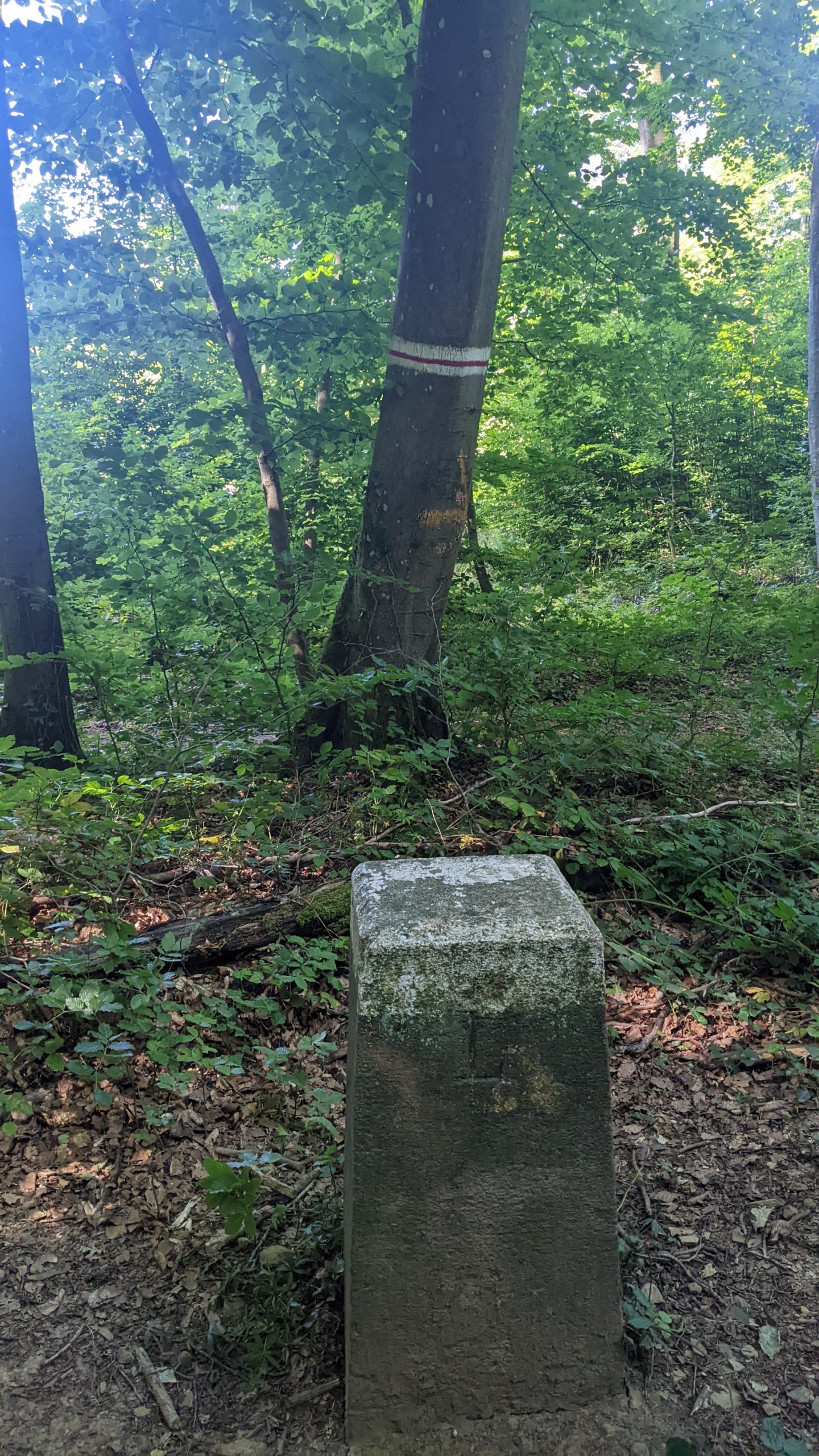 The border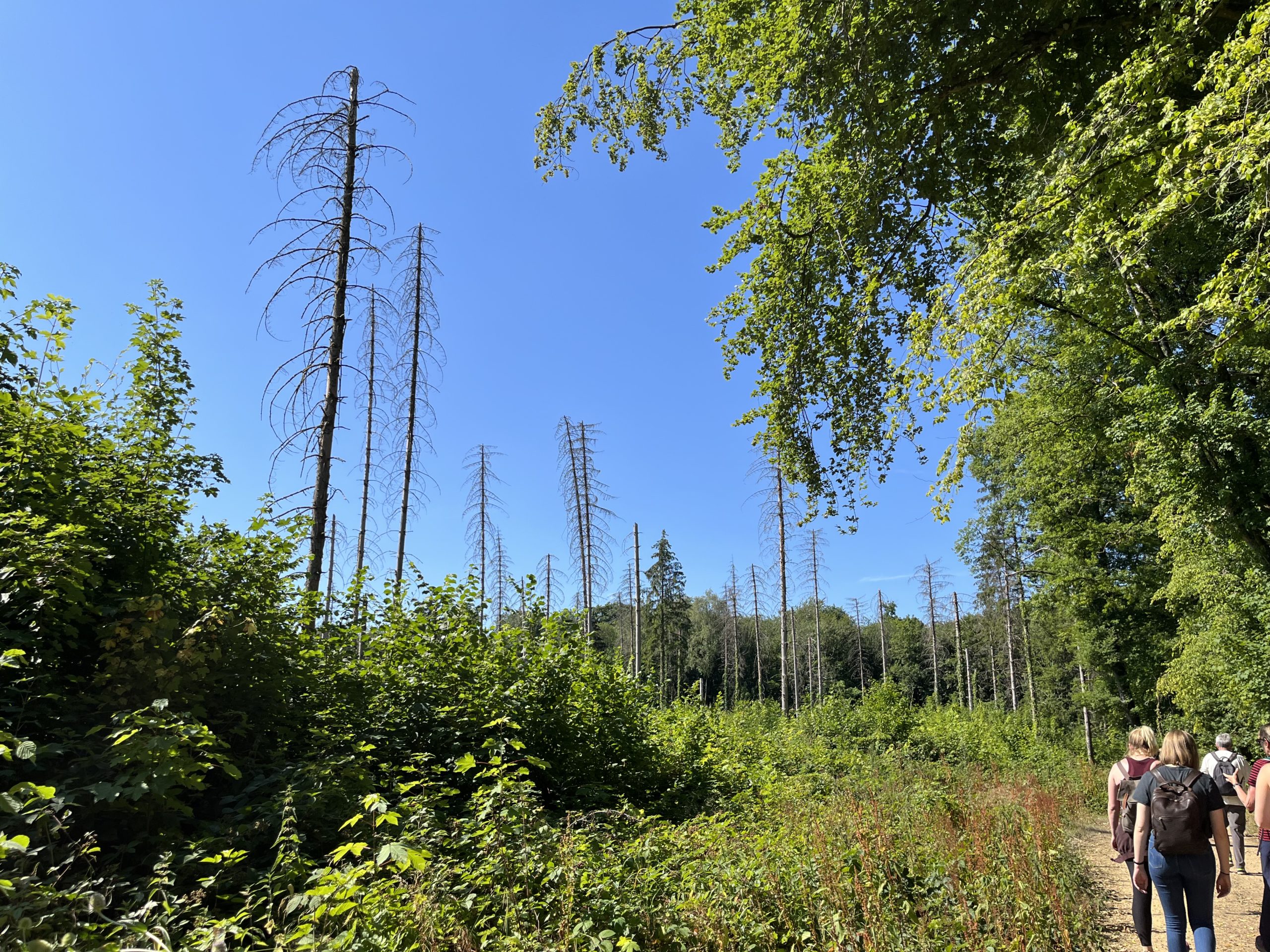 The spruce tree that is often found in the Minett
Pol giving some explanations to the site
Industrial remanants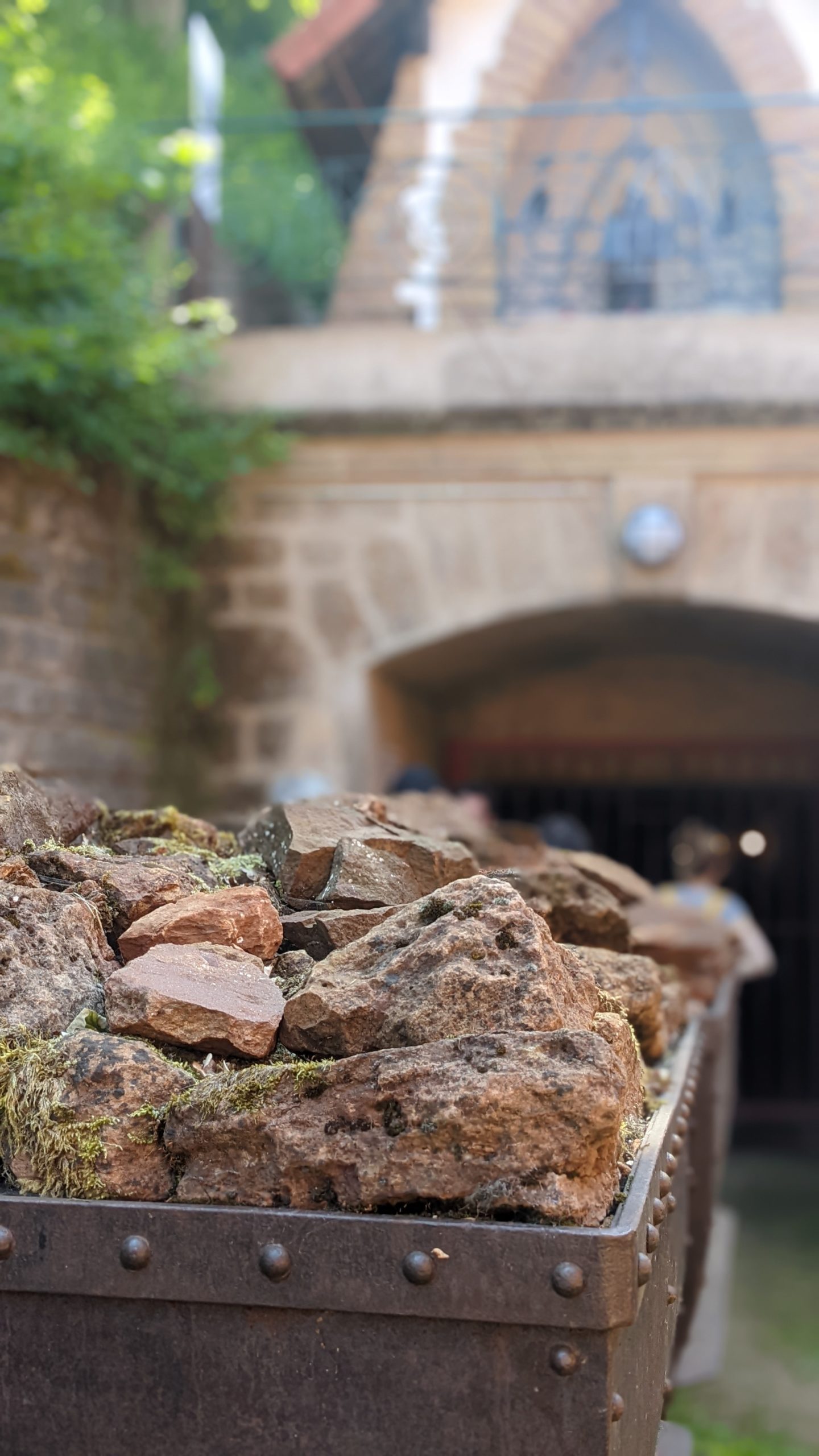 Iron ore in a former "Buggy"