For the February edition of our Minett Mash-up podcast, we stopped again at a cosy lodge along the Minett Trail, which runs through the Minett UNESCO Biosphere. This time we met Julia Ruhmann, an artist who is not only passionate about art, but also committed to our planet. We took her to so-called 'Wikkelhouse'. If you want to know what this is, take a listen to our podcast.
Our Minett Location of the month:
Biergemer Kabaisercher in Bergem (Google maps : 49.52369289744354, 6.040437981625319)
About our guest:
Since childhood, Julia Ruhmann has been passionate about art. Imagination and creativity are simply part of her life. She studied communication design in Mainz and currenlty works as a Communication Designer for Youth4Planet in Luxembourg. Julia is committed to sustainability through her work for Youth4Planet and also as an artist. Every time she sells one of her works of art, part of the proceeds are donated to selected NGOs that are committed to protecting the environment and improving the quality of life in other parts of our planet. Protecting nature is not only an important element in Julia's life, nature is also a central element in the artist's creative process.
Top things we chatted about in this episode:
If you want to know more about the concept of our podcast and the episodes, go to the project page. But there's more news: We now have an Instagram account! Follow us @minettmashup and via our hashtag #minettmashup.
Here are some impressions from our day in Bergem: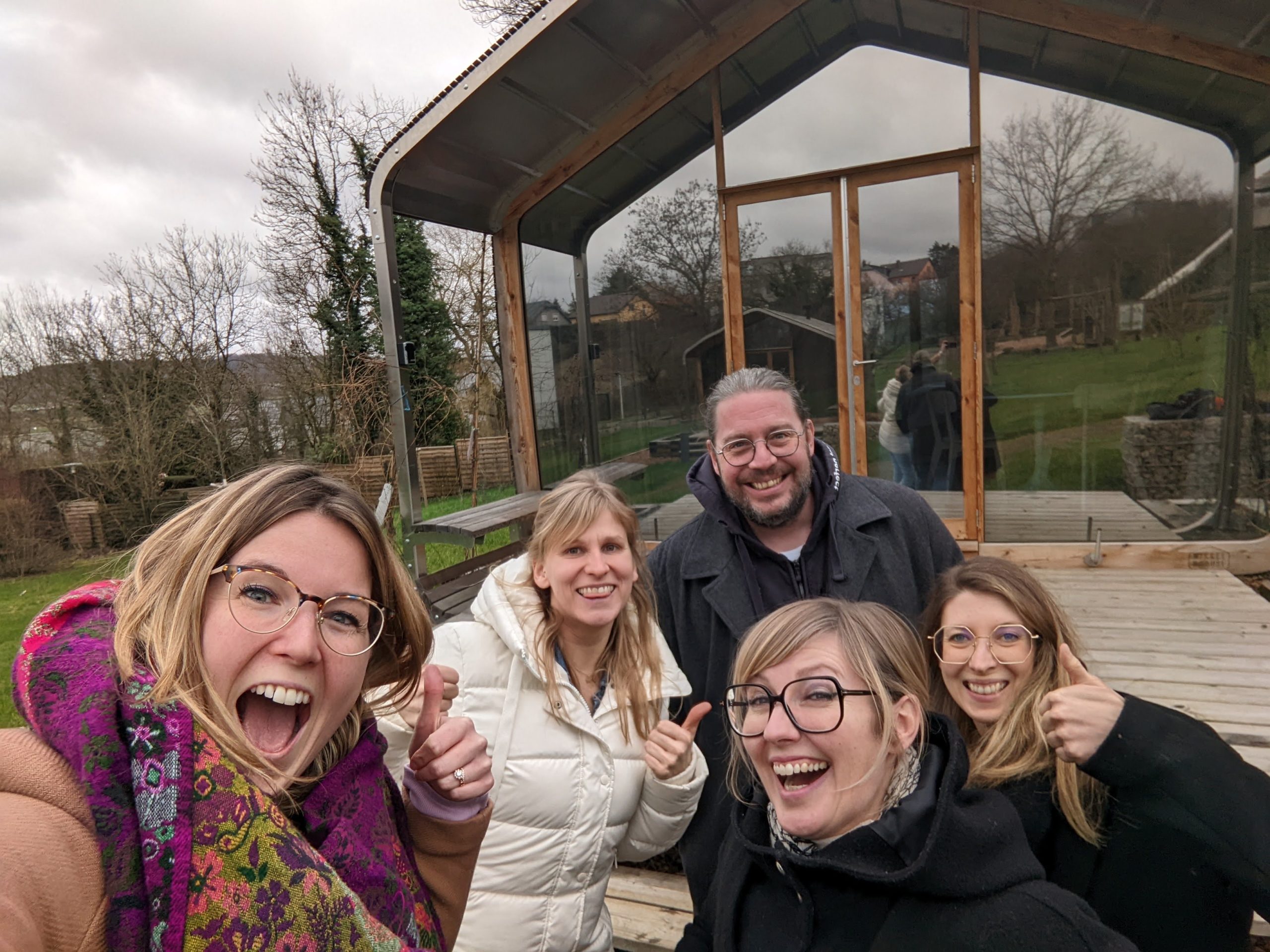 It's selfie-time!
A sneak peek into the Wikkelhouse
We chatted about art, activism and of course of the Minett region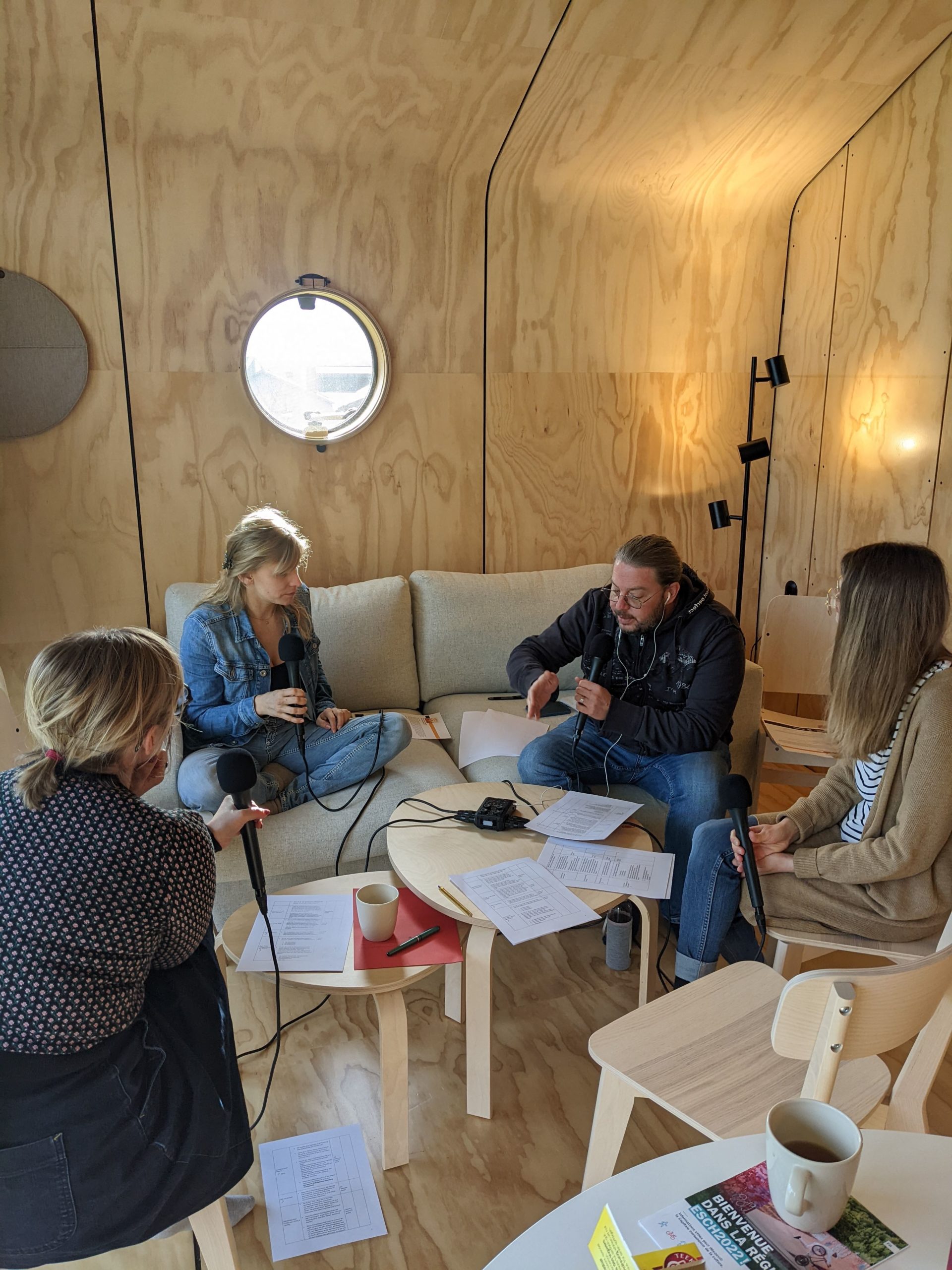 In Bergem, three "Kabaisercher" are located side by side and can be booked separately.