Like last year, our team members Jennifer and Laurie participated in the annual European Route of Industrial Heritage (ERIH) conference. ERIH is a Europe-wide tourism information network focused on industrial heritage. The network has over 300 members in 29 countries.
This year, for the occasion of the European Capital of Culture Esch2022, the ERIH conference took place in Esch-Belval from 19 to 21 October, so just around the corner from our office! This year's conference focus was on the challenges of storytelling within industrial culture, and how to use innovative storytelling to not only preserve the past but also shape the future. We thought our collaborative podcast Minett Mash-up would fit perfectly into this theme, so we submitted a proposal, and we were fortunate enough to be selected as speakers. Our team members Jennifer and Laurie, together with our two partner organisations – Marieke Jarvis from the MUAR-Musée vun der Aarbecht and Yann Logelin from Minett UNESCO Biosphere – had the opportunity to present the Minett Mash-up podcast.
Here you can find more information and photos of the ERIH conference.
Team member Jennifer presenting at the ERIH conference © ERIH
The University of Luxembourg Learning Centre in Belval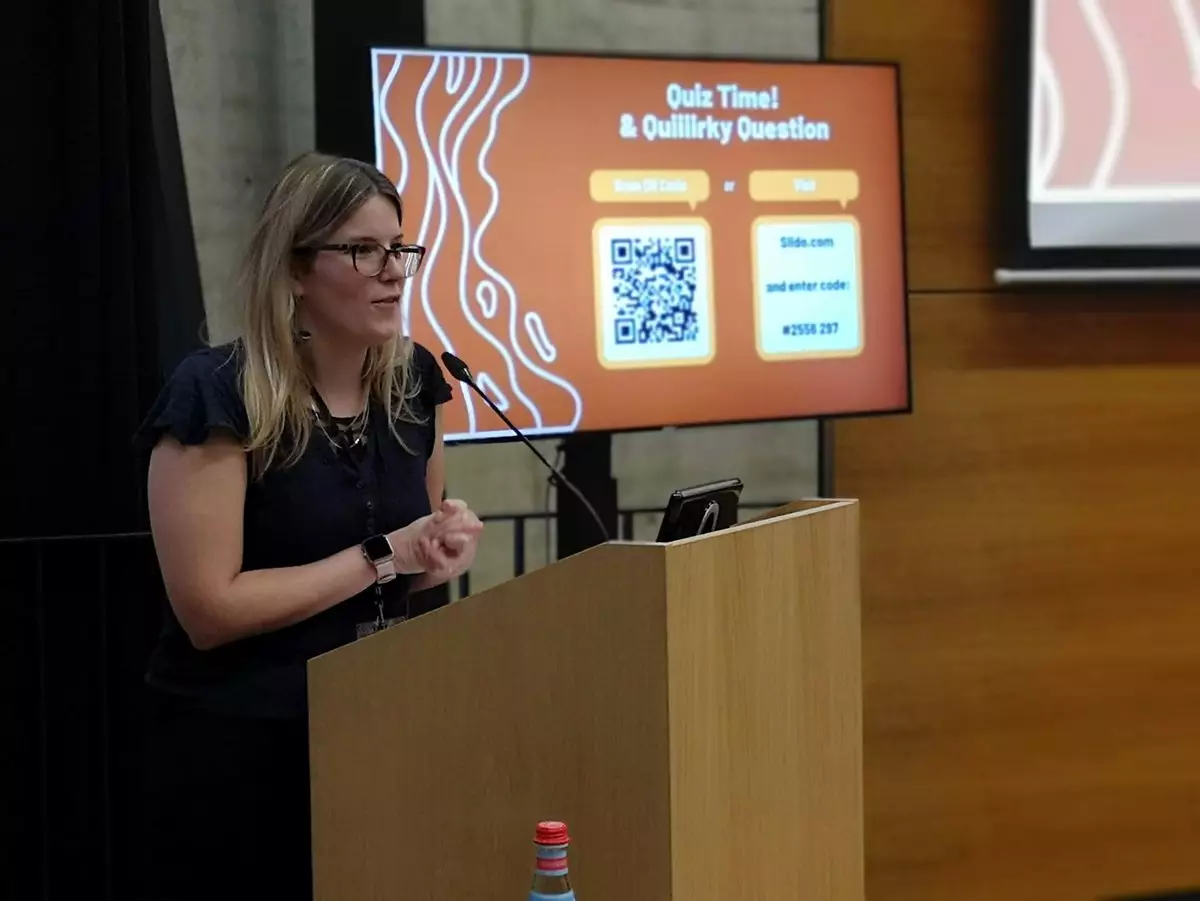 Team member Laurie presenting at the ERIH conference © ERIH
Dinner at the National Mining Museum in Rumelange
The conference delegates © ERIH