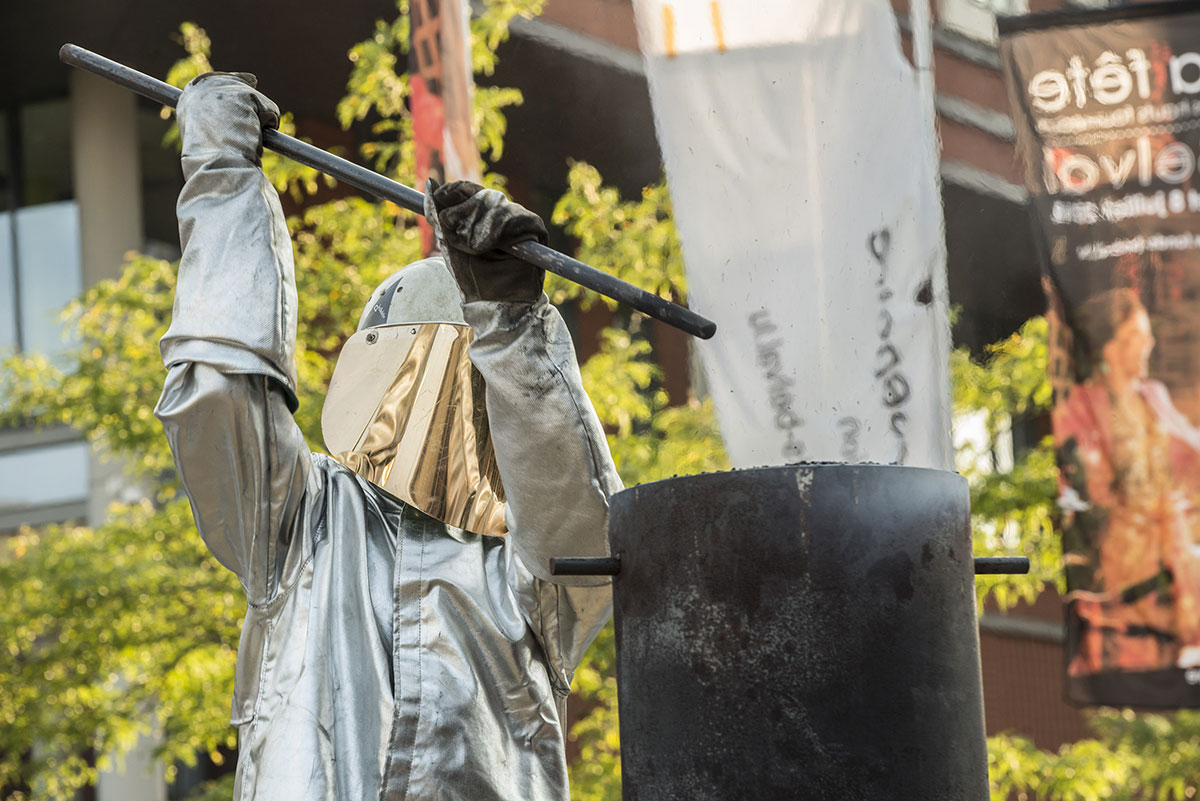 Demonstration of cast iron production © Daniel Bracchetti
Passionate about our country's industrial past and the creative potential of former industrial buildings and sites? Can you relate to our mission and are you keen to support our work? Then why not become a member of our non-profit Industriekultur-CNCI?
Our network is open to all.
What are the advantages?
You'll receive regular updates about our activities, projects, news, useful resources, and events.

You get the chance to actively contribute by sharing your own ideas and suggestions about industrial heritage through our working groups, consultations, protests, brainstorming sessions, etc.

You get the opportunity to chat and connect with like-minded people who are also interested in industrial culture and heritage.

You'll be personally invited to relevant events like our excursions and our annual general assembly where you can have your say.
How much does it cost?
You can join our network as a member for 10€ per year.
Already a member?
Continue to support our missions by paying your annual membership fee online.
RENEWAL
How do I join?
To join as a member, simply fill out our membership form.
MEMBERSHIP FORM